Happy New Year to everyone everywhere!
My last post in 2019 is titled ".NET for Apache Spark – UDF, VS2019, Docker for Windows and a Christmas Puzzle".
As the name implies, it contains a small puzzle related to Christmas. Were you able to find out, what it was about?
Well, here is the resolution.
As you might have guessed correctly, the key was the "coordinates.json" file.
Extracting the coordinates from the file and replacing semicolon with a comma, allows you to put the resulting coordinate-format directly into Google Maps for example.
37.2350540,-122.081146
37.2350540,-122.060310
37.2408218,-121.994064
37.2408218,-122.147392
37.2428550,-122.081031
37.2428550,-122.060424
37.2860870,-122.026237
37.2860870,-122.115730
37.2879524,-122.062522
37.2879524,-122.078933
37.3082962,-122.095893
37.3082962,-122.046585
37.3099899,-122.066757
37.3099899,-122.074699
37.3254203,-122.071983
37.3254203,-122.069641
37.3256340,-122.061843
37.3256340,-122.079612
37.3318748,-122.070770
What you will get, if you do this for all the coordinates, are the following location points, combined into one image.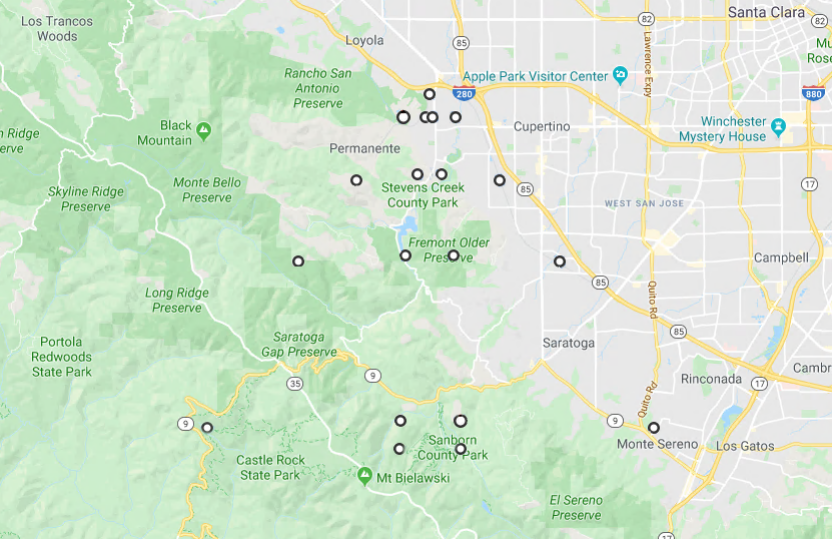 All that is left now, is to connect the points in the correct order and, voila, a…
… Christmas Tree!
Thanks again to everyone who took part in the challenge and have a wonderful and happy new decade!
3